Beneath the ample full moon, where dappled light pierced the lush leafy canopy, the Woodland Elves were dancing, laughing and singing around a campfire.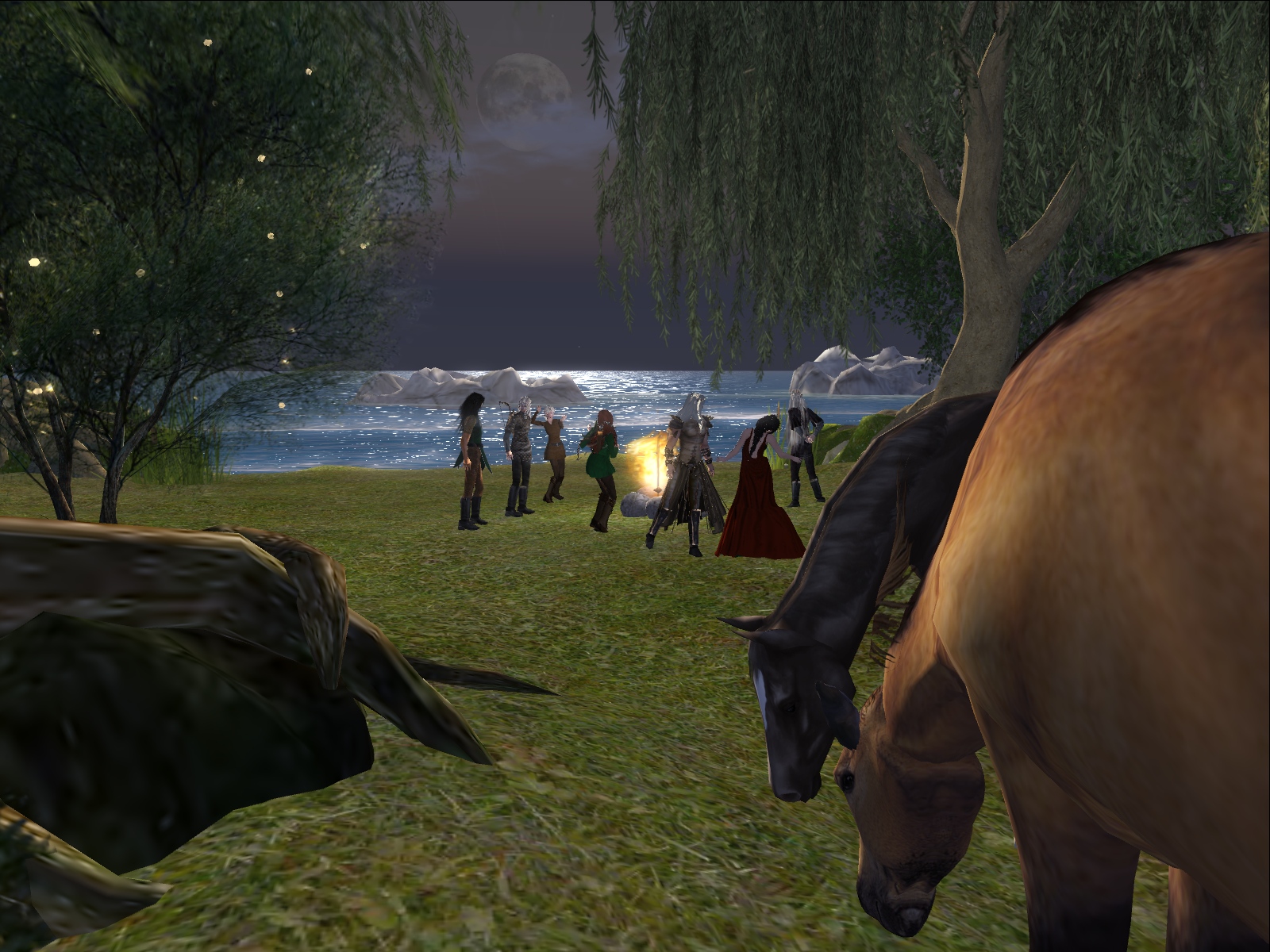 Illuminated in the glow of the Horse Moon, many ellin were adorned with holly, for this moon was also called the Holly Moon. Woodland horses grazed tranquilly nearby, the boisterous mood of the elves no concern of theirs, although they were celebrated with additional honour this night.
Dorthonion was an isolated realm - the seclusion of their own choosing. The woodland elves had seen many battles and fought overwhelming evil during many ages and they felt the best protection for their home was to bar any outsiders from entering the forests surrounding their realm.
But on full moon nights, the King would ease the fierce isolationism and on such a night as this, trusted and esteemed guests could be seen taking part in the revelries... which continued through the night until the moon disappeared below the horizon.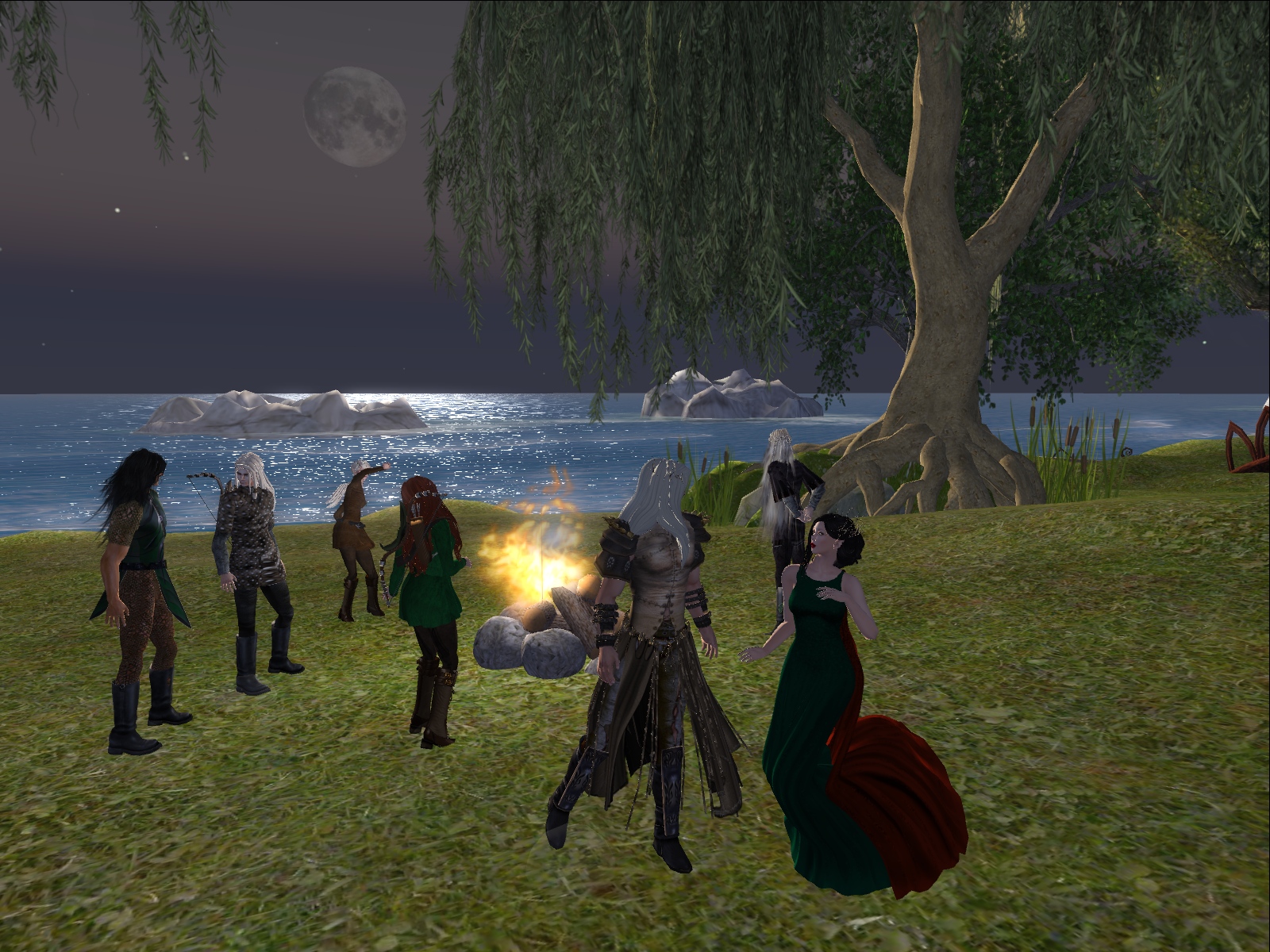 Aravir leant on the trunk of an ancient oak, his face partly concealed by the whisps of smoke issuing from his pipe. He smiled as he observed Elbereth and Lord Tirion of Tavrobel dancing amongst their elven kinsfolk.
He arched an eyebrow and grinned to himself as he noted that the Woodland King had barely left the White Lady's side all evening and she in turn had donned a robe of green and red, the same shade as the holly wreath in her hair.
Many things were possible under a full moon... the scene was thick with the magic of the night as all cares were forgotten beneath the glow of the treasured stars.
* * * * *
Later, as the first rays of the dawn kissed the waves heading towards the Woodland shore, Elbereth took her leave from the Woodland King.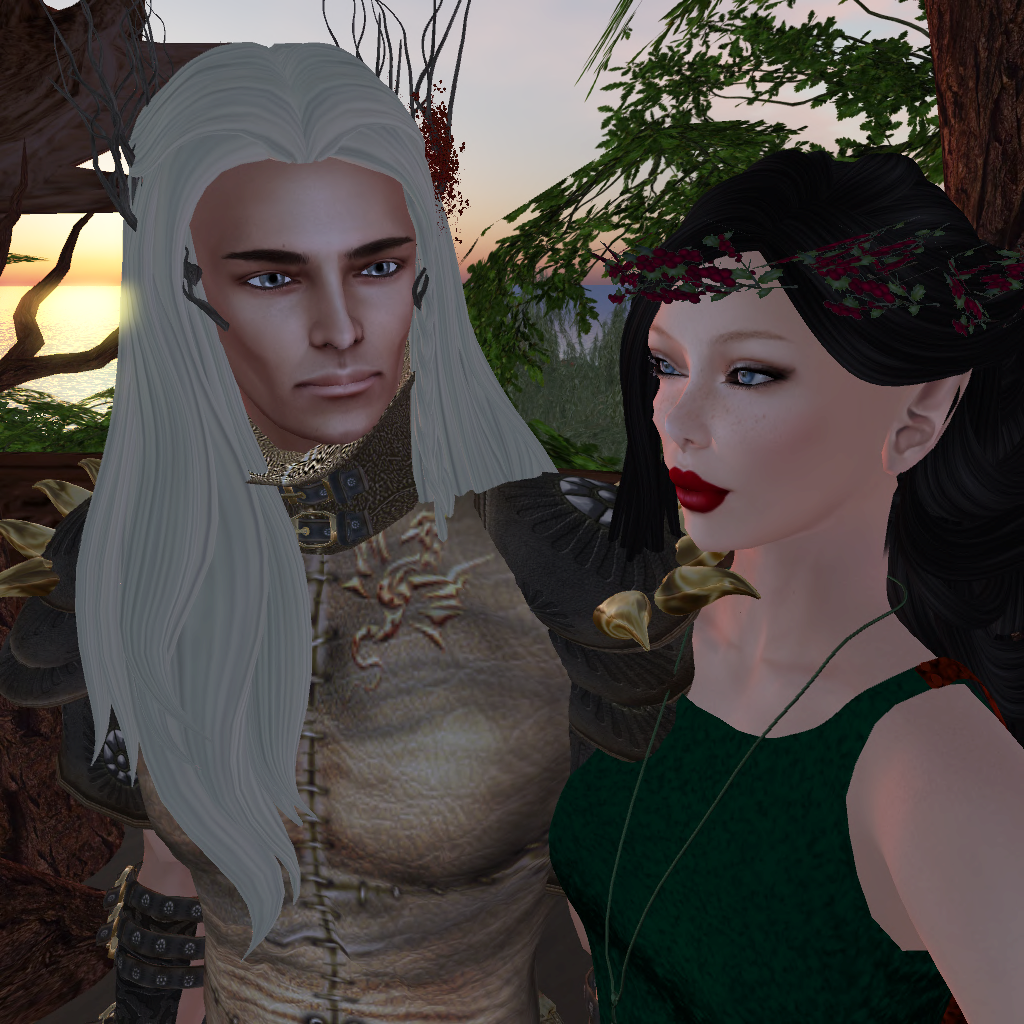 Her parting words to Telvolas although sober and as usual with a hint of foreboding concerning the future security of the continent, had little effect on the lightness of his manner after the night's festivities, and he followed her progress as she made her way towards her horse in order to return to Tavrobel, the smile on his lips never wavering.