'Meddlesome fool', hissed Zarra, pacing around the Palantir. The swirling red mass flamed suddenly scarlet and the High Priestess furrowed her brow, a look of distaste settling across her features.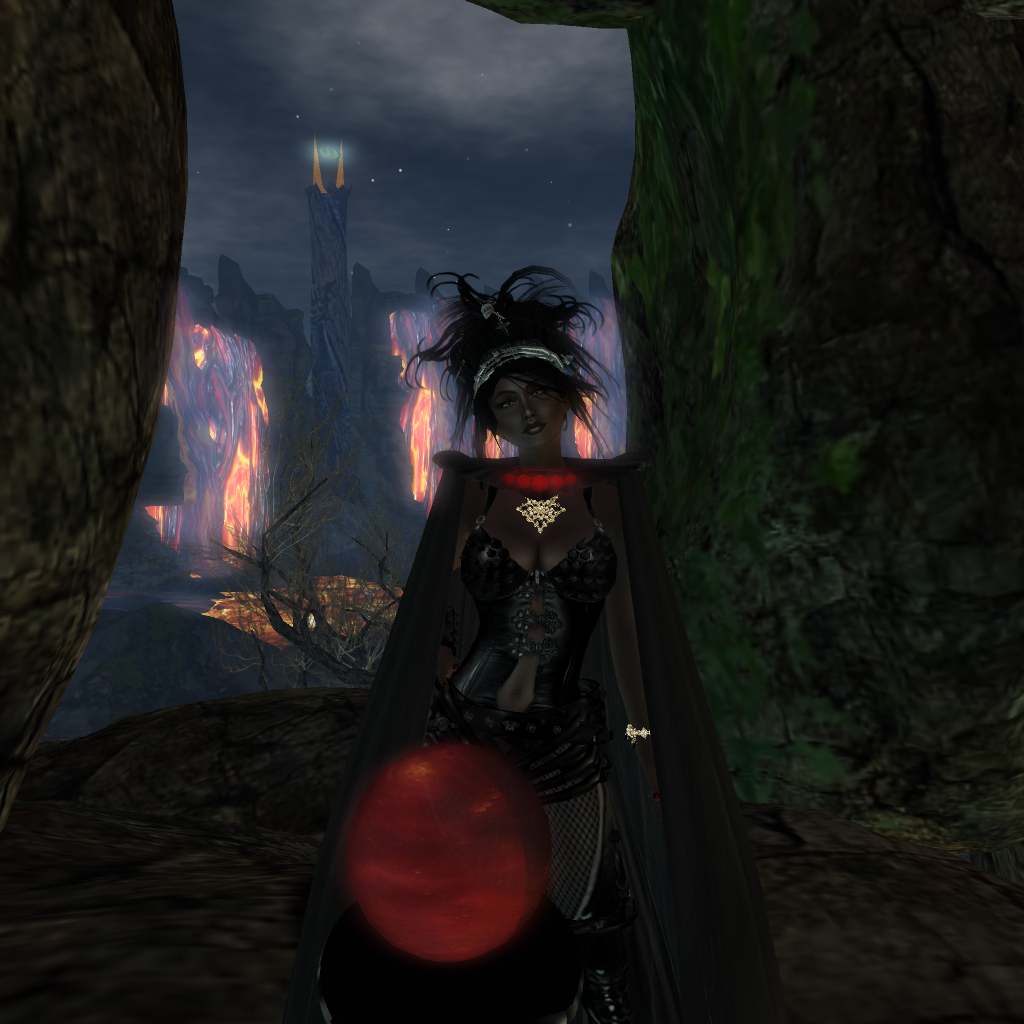 She turned and stared at the molten waterfalls flowing from the barbed mountains, a wicked grin slowly tugging at her lips, 'Amerakhte, craven Chieftess of an inane clan of useless Drow! You would do well to remember that my Goddess has provided me with the means to discern your thoughts and actions!'
Wandering back towards the glowing orb, her fingernails caressing its surface lovingly. She inclined her head towards the monstrous spiders guarding her lair and announced ardently, 'My dears, our patience has been rewarded! The Mer Queen is dead and we shall pay our respects to those loathsome finned creatures of Sirenia with a show of tremors and terrors!'
Her hysterical laugh floated across Blackmoor and the wolves took up the call, howling towards their mistress...
'It is time Sirenia provided a dwelling place for those creatures of the deep who do MY bidding. Those frivolous merfolk will relinquish their home or they will surrender to the Shadows of the Deep!'
The Priestess scowled as the image of Amerakhte flickered once again across the Palantir, but she paid no further heed as the Drowess made preparations to attend the solemnities for the deceased Queen of Sirenia.


Last edited by Elbereth Elentari on Mon Mar 20, 2017 3:19 pm; edited 2 times in total
Well... someone wasted no time to go have fun :)