Hugh watched the familiar ship mooring, raising his arm in salute as he sighted the sunkissed face of Captain Malden Atwell on deck barking docking orders to his seasoned crew.
It has been over four moons since the Captain had left the Port for Silverwind to fetch and deliver a cargo for the Ashdown & Sons Trading Company on route to the Amarantine Isles, so distant it was little known among the folks of Annwn.
Hugh had learnt to sail on the ship captained by Malden Atwell and still enjoyed hearing his news and tales when he returned to spend a few short weeks with his wife and bairns in their small home just outside the walls of the town.
The docks bustled this morning, most of the towns merchants awaiting stock off The Lady of Shalotte.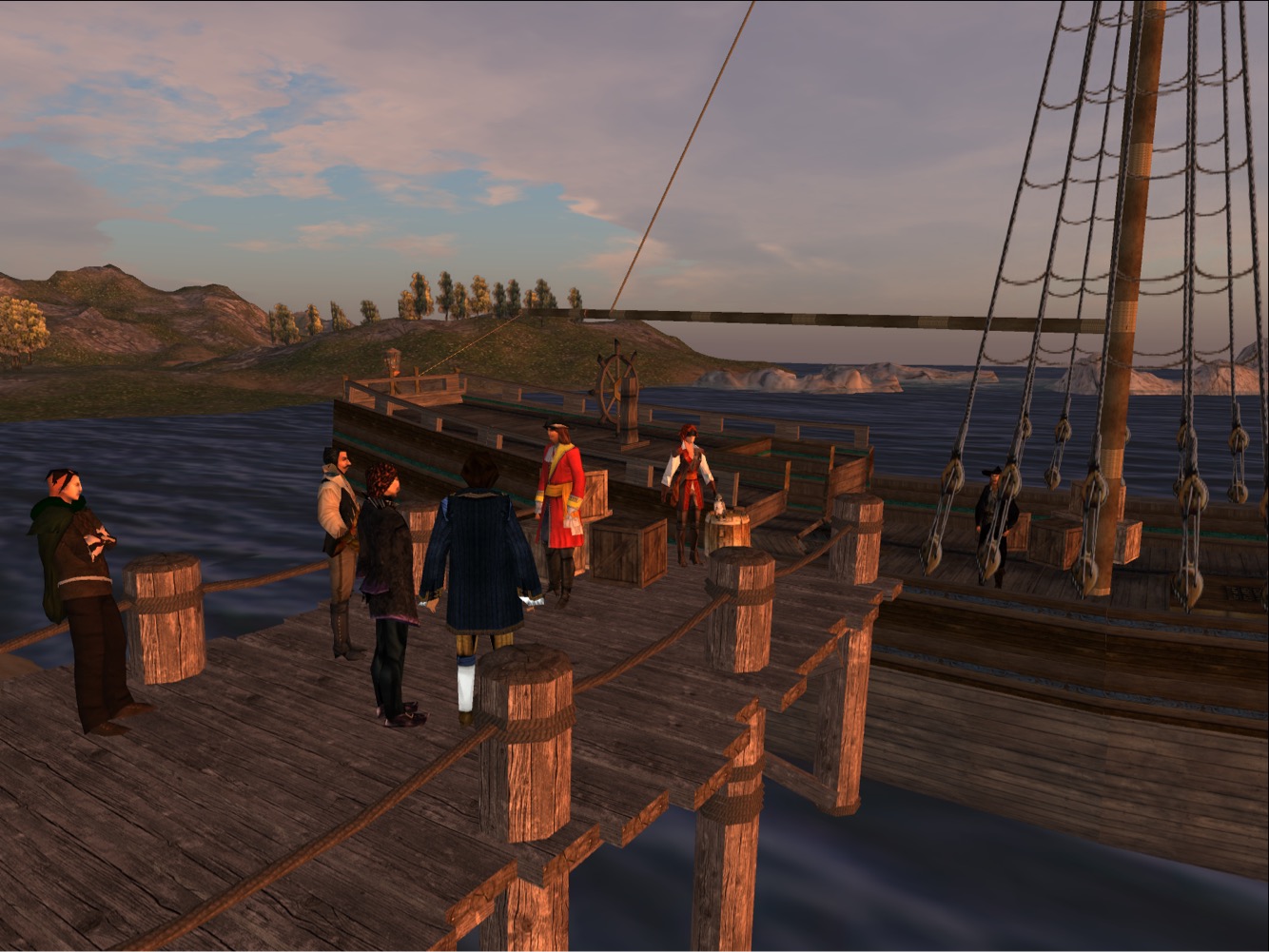 The gangplank lowered and the Captain disembarked and moved towards the group of traders eagerly awaiting him.
As he passed Hugh, he patted his arm, raising an eyebrow meaningfully and in his deep timbre addressed his former crew hand, "You owe me a pint, laddie! I've got some strange tidings to share. See you at The Green Man after tea."
Hugh grinned, heading back towards the pier, curious as to the mysterious news from abroad and eager to hear if the Captain had an explanation for the stormy seas and queer caterwauling that sounded across the waters each eve these last few days...
Port Annwn: Small coastal town in Lisianthus. Silverwind is its most important trading partner.
Hugh Hughes: Sailor and Fishermann of Annwn
Captain Malden Atwell: Sea Captain of The Lady of Shalotte and resident of Annwn.
Ashdown & Sons Trading Company: Largest traders in Annwn. Owned by merchant, farmer and trader, William Ashdown.
The Green Man: Annwn's harbourside inn.