Pure, crystal clear water swirled in the scrying basin, sometimes misting before briefly revealing a scene, a face, a moment in time...

Only Elbereth Elentari could divine the meaning of these visions in the ancient basin and as she stood in the moonlight, her attention focused on the swirling liquid, her lips moved in silent conversation with some Spirit Being.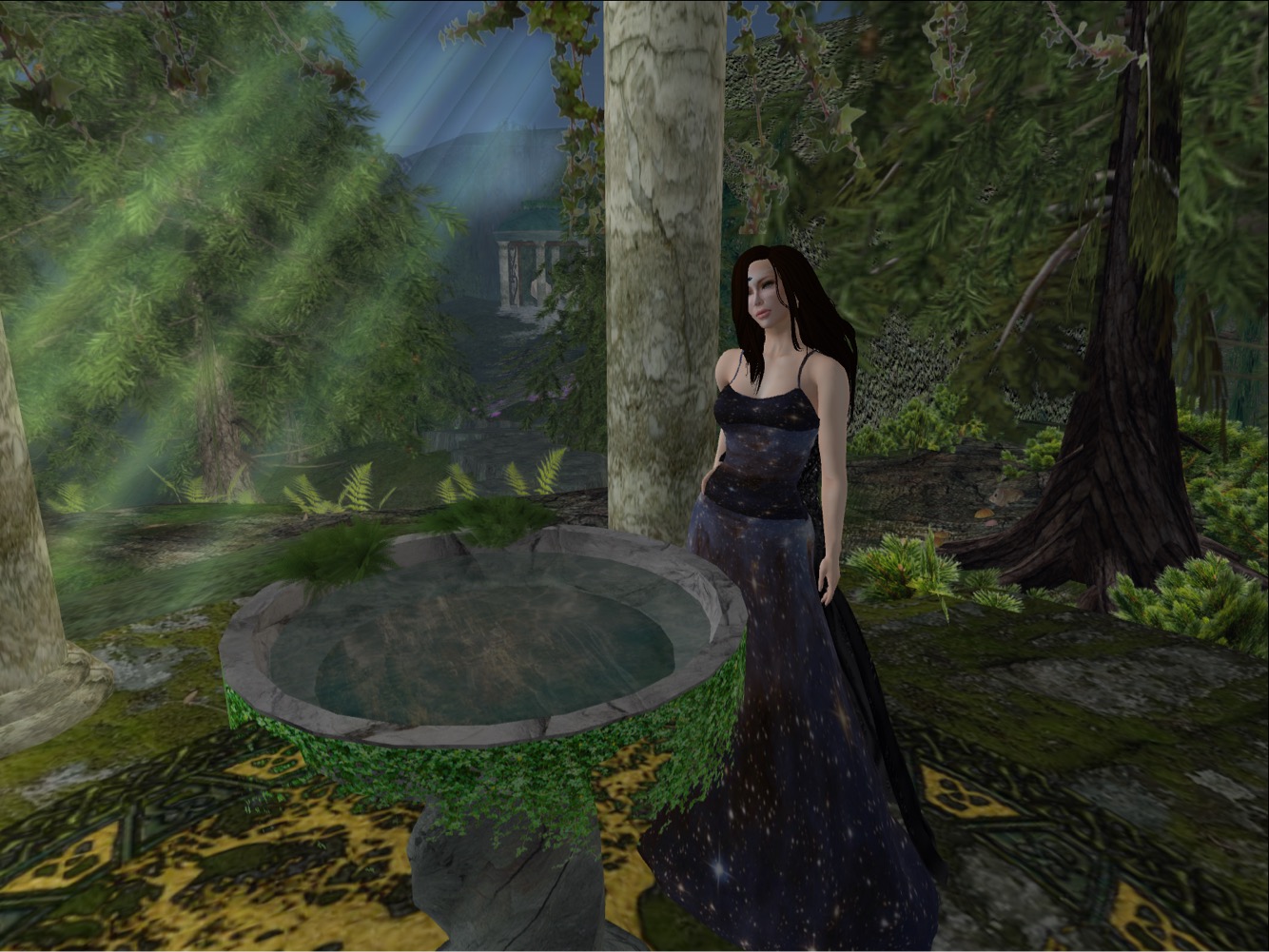 Elbereth was alone in the Temple deep within the pine woods. The Elves of Tavrobel were in reverie and the Realm was silent. The sky was smothered with her beloved stars.
She sighed and her lips stopped moving, a look of concern, then of horror, settling on her face as her eyes sought out the heavens through the dense foliage and she appealed to the Ainur to guide her Sight, hope in her heart that all she perceived, this Evil Shadow that had arisen from its Pit of Despair, the mayhem it had planned, may yet not come to pass.
Elbereth Elentari: Elven Eldar of indeterminate ancestry
Ainur: Spirit Beings first created by Eru. Their music shaped the Universe. Some are also referred to as Valar.